Things to do on the Oregon Coast
---
Are you looking for things to do on the Oregon Coast? Enjoy the activities below and also make sure to also check out
Oregon Coast attractions
for other things to do
Beachcombing
What can be better than beachcombing on the oregon coast on a sunny day?
Sandboarding
Sandboarding is the latest and coolest sport on the Oregon Coast.
Fly a Kite
Flying kites on the Oregon Coast is very popular. It is lots of fun. Give it a shot.
Collect Agates
Visit some of the many beaches on the Oregon Coast and collect agates.
Visit an Aquarium
Two great aquariums on the Oregon Coast. Check them out.
Ride a bike
Numerous trails and roads perfect for riding bikes.
Gamble
Gamble at one of Oregon Coast's three casinos.
Compete in a Contest
Many contest to view or participate in throughout the year.
See a Shipwreck
Learn more about shipswrecks from the Pacific Ocean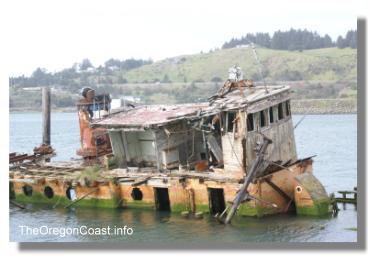 Go Clamming
Clamming on the Oregon Coast is easy and fun.
Enjoy a Festival
Enjoy one of the many festivals along the Oregon Coast.
Fishing
Charter a fishing boat or go fishing in one of the many lakes.
Blow Glass
Learn about glass blowing and blow your own glass bowl.
Learn about fish
Visit one of the many fish hatcheries.
Explore Lighthouses
Check out on or more of the 11 lighthouses on the Oregon Coast.
Drink Beer
Drink beer at one of the many breweries.
Go back in time
Many interesting museums on the coast.
Take Pictures
Take pictures and share it with the Oregon Coast Visitors Guide.
Go Crabbing
Catch your dinner!
Visit a State Park
Many state parks with lots of fun possibilties.
Surf the waves
Go surfing out in the Pacific Ocean.
Have some wine
Go wine tasting at some of the wineries.
---
Copyright | Privacy Policy | Disclaimer | Contact