Glass Blowing on the Oregon Coast
---
Whether you are a seasoned glassblower, a beginner, or simply want to buy blown glass, the Oregon Coast is for you.
You can learn about glass blowing, see a glass smith in action as he uses his blowpipe, or simply buy finished glass art.
You can find your dream glass art on the Oregon Coast. There is something for everyone: free-blowing art, mold-blowing art, classic, or modern. Take your pick.
Start your glass blowing journey along the Oregon Coast by exploring the glass blowing companies below.
Alder House Glass
611 South Immonen Road
Lincoln City
, OR 97367
(541) 996-2483
C. Moore Glass
18835 Montbretia Lane
Brookings
, OR 97415
(541) 661-3669
Icefire Glassworks
116 East Gower Avenue
Cannon Beach
, OR 97138
(503) 436-2359
John Cook Studios
3427 U.S. 101
Gearhart
, OR 97138
(503) 738-5122
Lincoln City Glass Center
4821 SW Highway 101
Lincoln City
, OR 97367
(541) 996-2569
Magic In Glass
3560 U.S. 101
Depoe Bay
, OR 97341
(541) 764-3551
Ocean Beaches Glass
11175 Oregon Coast Highway
Seal Rock, OR 97376
(541) 563-8632
Pyromania Glass
224 North Hemlock Street
Cannon Beach
, OR 97110
(503) 436-0188
Oregon Coast Glassworks
616 E Olive st
Newport
, OR 97365
(541) 574-8226
The Edge Art Gallery
3916 Southwest Coast Highway
South Beach, OR 97366
(541) 867-4198
Vines Art Glass
47074 U.S. 101
Bandon
, OR 97411-8251
(541) 347-2652
Glass Blowing: A Technical Manual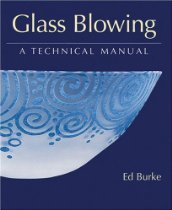 Aimed at novices, students, and enthusiasts, and featuring 200 color photos and drawings, this stunning work reveals the secrets of the glass blower's art.
This lavish volume celebrates the art of glass blowing by explaining the processes and illustrating the techniques with a dazzling array of finished pieces. Beginning with tools and equipment, it offers a practical overview of the basic techniques how to gather molten glass from the furnace, shape glass, and use jacks while making a variety of solid glass objects. Glass Blowing goes on to explain the importance of the punty iron and instructs on how to blow a tumbler, vase, bowl, and plate before advancing to the techniques needed to make stemware and handles. The use of color is one of the defining qualities of studio glass, and the author encourages the artist to experiment with a range of techniques to introduce color and originality to their work.
---
Copyright | Privacy Policy | Disclaimer | Contact