Flying a Kite on the Oregon Coast
---
If you are looking for a day of fun at the beach, flying a kite may be your ticket. Flying kites is an affordable activity the whole family can enjoy and the Oregon Coast is a kite flyers' paradise.
In fact, some argue that it's the best place in North America to fly kites. The almost continuous wind stream coming in from the Pacific Ocean makes everyday a kite day. The best conditions for flying a kite is when the wind is not too strong or too weak. It seems like the wind is just perfect for kite flying all the time at the Oregon Coast.
The Oregon Coast is also perfect for kite flying because of all the wide-open beaches. You don't have to worry about roads, power lines, buildings, big trees and so on. You can just run with your kite as much as you want, letting as much line out as you please.
There are many kinds of kites. Kids kites, inflatables, dual line kites, lifters, and so on. To start out, find a sturdy, single line, solid kite and then move up from there as your skill level increases. The three main kinds of kites are listed below:
Single-Line
Basically, a plain kite with one line attached to it. It's easy to get up in the air and it stays up there with little effort from the flyer. It's great for young kids. We recommend that instead of simply picking the cheapest off the rack, choose a sturdy, solid, slightly higher priced model. We also found that many of the traditional diamond or triangle shaped kites work much better than some of the more intricate designs like a fish, bird, or octopus. However, you may want to "pretty up" the traditional kite with tails and streamers.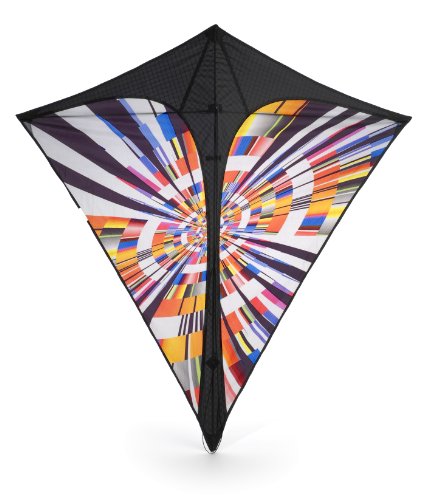 Dual-Line
The single-line kite described above just sits in the air and you can't control it, but a dual-line kite enables you to maneuver the kite around and makes it a much more active kite experience.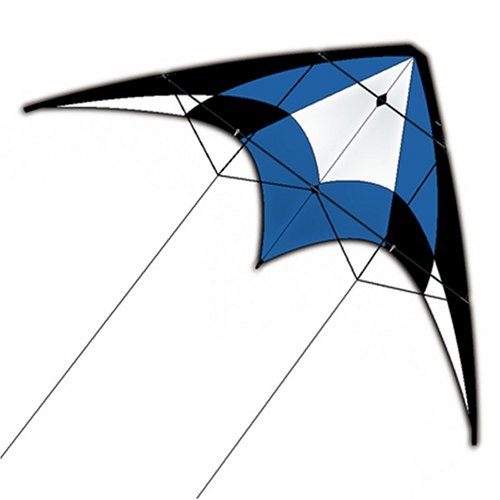 Lifters
This type is for serious kite flyers who want to take kite flying to the next level. This kite can actually drag you along the Oregon Coast beaches, and even slightly pull you up in the air. This is fun!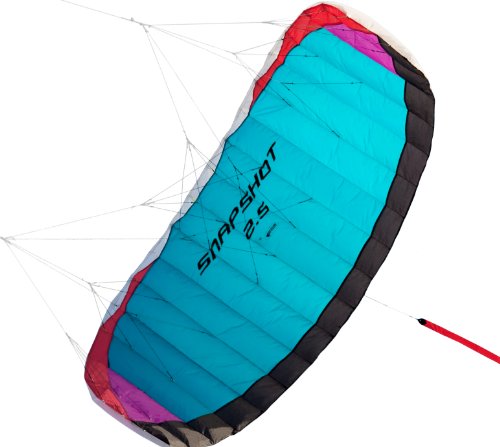 Good advice
from one of our visitors: Take the time to read the kite assembly instructions. Taking the time to put the kite together properly will assure a great kite-flying day. You don't want to spend the day chasing after pieces of your kite.
NOTE
: Do not fly kites during lightning or rainstorms, as wet kites attract lighting. Also, be considerate of others and don't fly kites over their heads. It is easy to find unpopulated beaches on the Oregon Coast with plenty of room to avoid hitting others.
Kite flying is a huge sport on the Oregon Coast. There are several
kite festivals
held every year. In Lincoln City, the Oregon Coast Kite Capital, they even have an indoor kite festival. These festivals feature large kites, decorative kites, contests, build your own kite, and so much more. They are defiantly worth a visit!
Some great Kite Shops along the Oregon Coast. From north to south:
Coast Kite Shop
Astoria, Oregon
Once Upon A Breeze
240 North Spruce Street
Cannon Beach, Oregon
(503) 436-1112
Pinky's Kite Factory
339 Fir Street
Cannon Beach, Oregon
(503) 436-0839
Bird Kites
580 Marine Drive
Wheeler, Oregon
(503) 368-5858
Kite Co
407 Southwest Coast Highway
Newport, Oregon
(541) 265-2004
Shirley's Cottage
262 U.S. 101
Yachats, Oregon
(541) 547-3292
---
Copyright | Privacy Policy | Disclaimer | Contact