Oregon Coast Quilting
---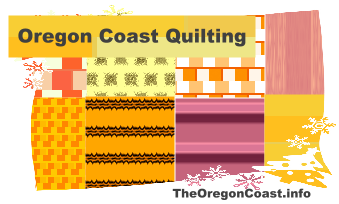 The Oregon Coast could be called the Quilting coast.
Quilting is a great hobby and what could be better than combining your fun quilting hobby with a visit to the beautiful Oregon coast.
Visit some of the quilt shops on the Oregon coast to buy fabrics and design for your next creation.
Most importantly, visit the Oregon Coast quilt shops below to meet people with the same passion for Quilting that you have. You can even buy finished quilts from many of the shops below.
Get inspired by the Oregon coast and then design your next masterpiece!
Oregon Coast Quilt Shops
Center Diamond
1065 S Hemlock PO Box 997
Cannon Beach
, Oregon 97110
503-436-0833
Forget Me Knots
640 Second St
Bandon
, Oregon 97411
800-347-9021
Hours: everyday 10am to 5pm
Closed Thanksgiving and Christmas
Homespun Quilts
108 10th St
Astoria
, Oregon 97103
800-298-3177
Janes Fabric Patch
1110 Main St
Tillamook
, Oregon 97141
503-815-2811
Joy of Quilting
2970 Highway 101
Florence
, Oregon 97439
541-902-8863
Latimer Quilt & Textile Center
2105 Wilson River Loop Rd
Tillamook
, Oregon 97141
503-842-8622
Quilter's Cove
644 SW Coast Hwy #B
Newport
, Oregon 97365
541-265-2591
The Quilters Ultimate Visual Guide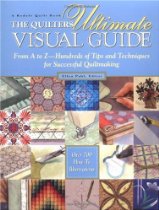 Everything you ever wanted to know about quilting!
You've hit the jackpot with this quilter's ultimate answer book. From A to Z you'll find combined wisdom from a star-studded cast of 60 expert quilters. Lavishly illustrated, this fun "look-and-learn" reference book covers every aspect of quiltmaking: Basic quiltmaking techniques, Hard-to-find information on specialized techniques, Reviews of tolls and supplies, Basic quilt types explained and illustrated, Definitions of terms every quiltmaker should know, Creativity and inspiration.
---
Copyright | Privacy Policy | Disclaimer | Contact