Cannon Beach, Oregon
---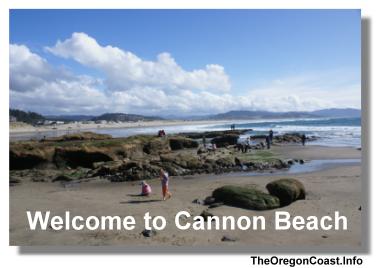 Lt. Neil M. Howison, U.S.N., arrived in the Columbia River 1 July, 1846 on board the 300-ton United States Naval Survey Schooner "Shark" for the purpose of making an investigation of part of the Oregon Country. His report was instrumental in creating public interest in the Oregon Territory and formulating a decision on the location of the boundary between English and American lands.
The "Shark" was wrecked attempting to leave the Columbia on 10 September 1846. In an effort to get the ship off the spit, the three masts were chopped down and the cannon were jettisoned, but she began to break up and the crew took to her boats. Part of her deck, with this small iron cannon, drifted ashore south of Tillamook Head near this location; thus giving the name to Cannon Beach.
Cannon Beach Distances
Go here to find the distance from Cannon Beach to another city on the Oregon Coast.
Cannon Beach Directions
Get directions to Cannon Beach from anywhere in the United States.
Cannon Beach Map
Here is an interactive map of Cannon Beach, Oregon.
Cannon Beach Attractions
Things you may want to check out when you visit Cannon Beach, Oregon.
Cannon Beach Accommodations
Some places you can sleep when you visit Cannon Beach, Oregon.
Cannon Beach Restaurants
Here are some suggestions about where to eat in Cannon Beach, Oregon.
The Photographer's Guide to the Oregon Coast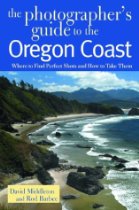 A travel guide and photography guide rolled into one that tells where to find picture-perfect shots and how to take them. Spectacular views of Oregon's rocky coastline and the scenic driving routes that pass through it make it a favorite destination for amateur and professional photographers alike. This book tells you exactly where to go and how to go about shooting these "picture-perfect" places, so that you don't need to actually be a professional to take great photos.
Do you know the
History of Ecola?
---
Copyright | Privacy Policy | Disclaimer | Contact