Heceta Head Light
---
The Heceta Head Lighthouse is one of the most scenic lighthouses on the Oregon Coast. It was built in 1892 and is now on the National Register of Historic Places. It is named after Bruno de Heceta of Spain, who explored the Pacific Northwest back in the late 1700s.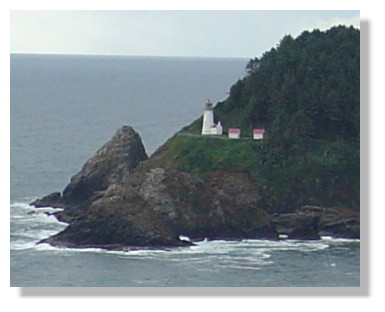 The Heceta Head Lighthouse is located twelve miles north of
Florence
and sits 205 feet above sea level. It is 256 feet tall and has the strongest light on the
Oregon Coast,
which can be seen 21 miles from land.
The Heceta House, built in 1893, offers bed and breakfast, rentals and facilities for group events. For more information, call (541) 547-3696.
Offshore rocks and headlands provide abundant seabird nesting sites.
The Heceta Head Lighthouse is open for tours from 11 a.m. to 5 p.m. daily during May-September, and Friday-Monday during March, April and October. Year-round group tours are offered. For more information, call 541-547-3416. Day-use fee: $3 per vehicle, annual permit, or
Oregon Pacific Coast Passport
.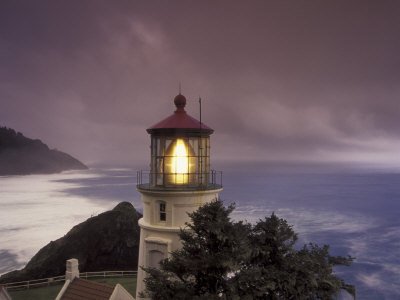 Be sure to check out other
Oregon Coast Lighthouses
More Information: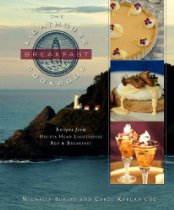 On the west side of 1,000-foot-high Heceta Head, 205 feet above the ocean, the 1894 Heceta Head Lighthouse is one of the icons of Oregon, the most-photographed lighthouse on the West Coast. Heceta Head entered a new era in 1995, when Mike and Carol Korgan, both certified executive chefs, came to Heceta Head to revitalize the Keeper's House and make it a welcoming home. The seven course breakfast was created with this ideal in mind. A blend of inspired food and good conversation is a recipe for true Victorian living.
Have you visited any of the Oregon Coast Lighthouses? Which lighthouse is your favorite? Share it with us on the
Oregon Coast facebook page
---
Copyright | Privacy Policy | Disclaimer | Contact