Monterey Cypress
---
The Monterey Cypress tree was planted in the 1857 by Harrison G. Blake, a member of the Oregon House of Representatives. The tree's circumference is more than 34 feet and it is more than a 130 feet tall.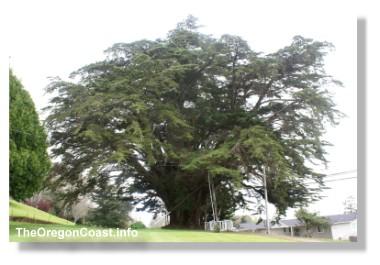 The Blake Monterey Cypress tree is the largest of its kind found in Oregon. The Blake Monterey Cypress also goes my the name Monty. It used to have the title as the largest Monterey Cypress in the entire world, but that title is now held by a Monterey Cypress tree on the California coast. Although, 2nd place is not bad either, and it is worth to see if you are driving along highway 101 on the southern part of the Oregon Coast.
As mentioned above, The Blake Monterey Cypress tree was planted in 1857, which is the same year Harrison G. Blake built his home. The home doubled as the Chetco Post Office... the first Post office on the southern Oregon Coast.
The Monterey Cypress tree is located on 15461 Museum Road in Brookings, Oregon next to the
Chetco Valley Historical Society Museum
. It is located between Brookings, Oregon and the Oregon/California border.
More Information: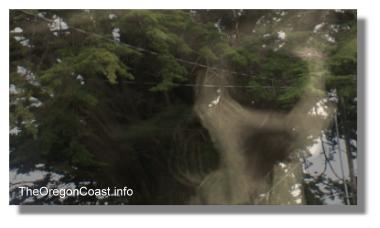 Some locals believe that the spirits of Harrison G. Blake lives in the tree. Watch the
Monterey Cypress tree
video to see if you notice the ghost of Harrison G. Blake living in the tree.
---
Copyright | Privacy Policy | Disclaimer | Contact