Oregon Coast Restaurants
---
The Oregon Visitors Guide recommend:
Mo's on the Waterfront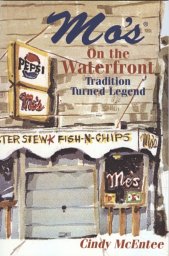 Mo Niemi opened her heart and the doors of her restaurants to all who came to Newport, Oregon to see the sights and to drop in a Mo's for a cup of her famous clam chowder and a generous helping of her irresistible hospitality. Mo's raspy voice and warm welcome brought locals, fishermen, tourists and celebrities alike to her table. With the same enthusiasm with which she grew her business, she tirelessly supported the growth of the once sleepy fishing village on the Oregon Coast. Mo Niemi became the heartbeat of Newport - a legend in her time.
---
Copyright | Privacy Policy | Disclaimer | Contact