The Pacific City Birding and Blues Festival
---
The Pacific City Birding and Blues Festival offers a great combination: exploration of bird wildlife during the day and Blues concerts in the evening.
The festival is held every year at the Kiwanda Community Center in Pacific City. The address is 34600 Cape Kiwanda Dr. in Pacific City.
The Birding and Blues Festival usually features speakers (and birds) from the Oregon Zoo, awarding winning photographers, scientist, artists, and other performers and presenters.
The Festival also offers river boat tours, kayak explorations, and other excursions all over the Pacific City area.
For more information about The Pacific City Birding and Blues Festival, contact the Kiwanda Community Center at 503-965-7900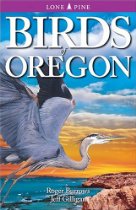 Full of interesting facts and useful information, Birds of Oregon has something for anyone with an interest in birds, from the casual backyard observer to the keen naturalist; 328 of Oregon's most abundant or notable bird species, illustrated in color, are featured in this book. You'll find a Quick Reference Guide, organized by color-coded family groupings, as well as a map of the best birding sites in the state. Each account covers habitat, nesting, feeding, voice and similar species and features a range map for that species. The book also includes a glossary of terms, a checklist, appendix and separate indexes for scientific and common names.
---
Copyright | Privacy Policy | Disclaimer | Contact