Oregon Coast Movies
---
We recommend the following DVD movies about the Oregon Coast:
Oregon Destination: The Oregon Coast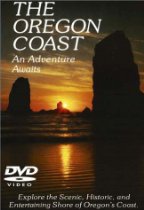 This program has been updated in 2004 and is now in surround sound. It tours the Oregon Coast from the Northern most city of Astoria down to the Brookings at the California Border. ALong the way you find incredible coast lines and wonderful sites such as many of the Lighthouses on the coast. Visit the Oregon Coast Aquarium and watch the sand castle contest. Check out the Kite Festival. This program now has a special Coastal mediation section at the end... just sounds and images of the coast.
Oregon Destination: The Coast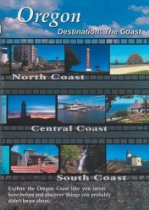 Our coastal journey takes us from Astoria to Brookings. We'll go buggy running on the "dunes", drop deep into the sea lion caves, explore lighthouses, museums and interpretive centers. Sample sea food and wine, and find out how cranberries are harvested. It's the most complete video excursion of the Oregon Coast.
---
Copyright | Privacy Policy | Disclaimer | Contact