Yaquina Head Lighthouse
---
The Yaquina Head Lighthouse is located off US 101 three miles north of Newport. It stands 162 feet above sea level and is 93 feet tall, making it the tallest lighthouse on the Oregon Coast.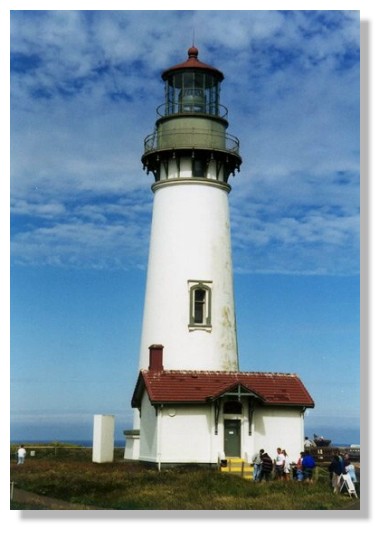 It went into service in 1873 when it replaced Yaquina Bay Lighthouse. Its purpose is to aid navigation along the coast and into Yaquina Bay.
Yaquina Head has an outstanding Natural Area, which offers close-up views of seabird nesting areas.
More Information:
Yaquina Head Lighthouse is managed by the Bureau of Land Management (BLM).
For more information, call visitors information at (541) 574-3100. The entrance fee is $7.00 per vehicle or you can use an Oregon Pacific Coast Passport.
Be sure to check out other
Oregon Coast Lighthouses
---
Copyright | Privacy Policy | Disclaimer | Contact