Umpqua River Lighthouse
---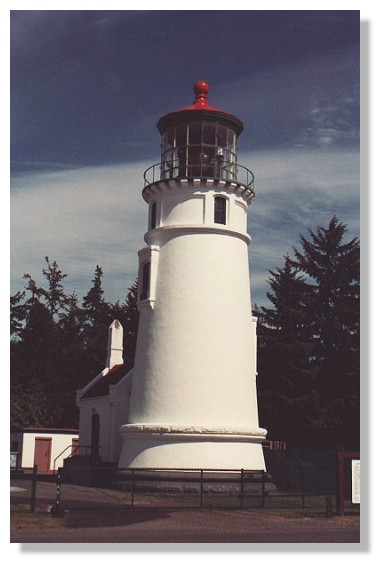 The Umpqua River Lighthouse is located six miles south of Reedsport next to Umpqua Lighthouse State Park.
The original lighthouse on this site was built in 1857 and was the first lighthouse on the Oregon Coast. However, it fell into the river in 1861 after the foundation eroded.
The current Umpqua River Lighthouse was built in 1894 and is 165 feet above sea level and stands 65 feet tall.
The lighthouse and museum are maintained by the Douglas County Parks and Recreation Department. For more information, call 541-271-4631. Visitor fee: $3 adults; $2 ages 7 - 16; under 6 free.
---
Copyright | Privacy Policy | Disclaimer | Contact