Coquille River Lighthouse
---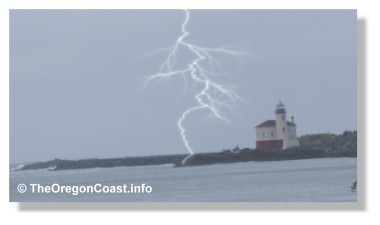 The Coquille River Lighthouse is located in Bullards Beach State Park, two miles north of
Bandon
on the north bank of the Coquille River. It was built in 1896, decommissioned in 1939 and restored into an Interpretive Center in 1979.
The Coquille River Lighthouse was designed to guide boats through the dangerous mouth of the Coquille River, however, after making numerous improvements to the river, the lighthouse became obsolete.
The Interpretive Center is open Wednesday-Sunday in April, and daily May-October. For more information, call 541-347-2209.
---
Copyright | Privacy Policy | Disclaimer | Contact