Pacific Reef Hotel
---
Pacific Reef Hotel and the Pacific Reef's Oceanfront Theater on Gold Beach.
Established in 2008 on the shoreline of Gold Beach, Oregon, Pacific Reef Hotel provides the finest accommodations and amenities on the Southern Oregon coast. Oceanfront accommodations include motel, hotel, vacation rentals and condos, complete with breathtaking views, Chowder House restaurant, and direct access to one of the most beautiful coastlines in the world.
In addition to uncrowded beaches, whale watching, windsurfing and more, Pacific Reef sits at the mouth of the world-famous Rogue River, boasting outdoor recreation like salmon fishing, rafting and jet boat tours.
On the shoreline of Gold Beach, OR, Pacific Reef Hotel just installed a world's-first oceanfront outdoor theater showcasing new footage of hidden coastal treasures in the area to inspire guests during their stay.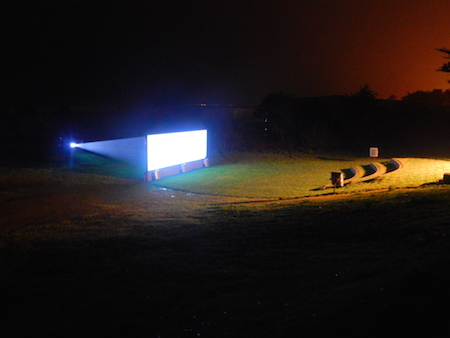 The theater has received an overwhelmingly positive response and been a boon to the town as well.
Gold Beach itself is packed with history and charm, offering something for everyone with secluded beaches, coastal vistas, whale watching, rafting, fishing, you name it -- a true summer getaway off the beaten path.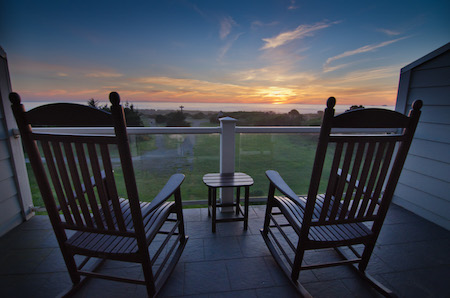 Pacific Reef Oceanview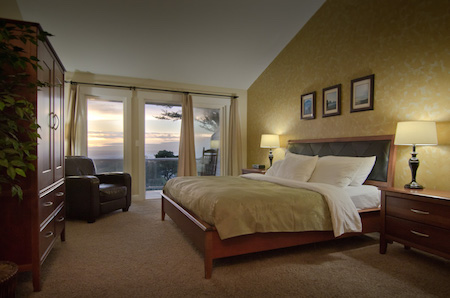 Pacific Reef Interior Room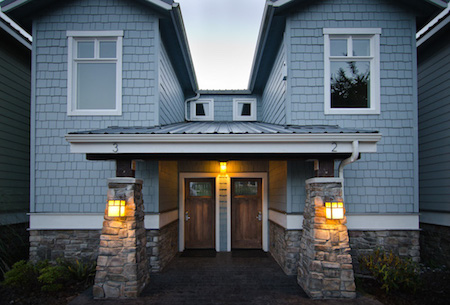 For reservations and additional information, call 1-800-808-7263
---
Copyright | Privacy Policy | Disclaimer | Contact