Scandinavian Midsummer Festival
---
Astoria Scandinavian Midsummer Festival celebrates Scandinavia and Finlands culture, heritage and history with food, beer, queen's coronation, entertainment, and socializing.
The festival is held every year on the weekend in June closest to the summer solstice.
The festival is located at Clatsop County Fairgrounds. The address is 92937 Walluski Loop in Astoria, Oregon. Where are you coming from? Get
Astoria Directions here
.
A three day pass to the festival is only $6.00 for adults and $3.00 for children.
For more information about Astoria Scandinavian Midsummer Festival, contact Astoria Scandinavian Midsummer Festival (ASMF) at 503-338-0046
The Rough Guide to Scandinavia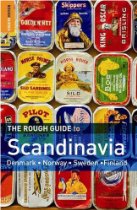 The Rough Guide to Scandinavia is the ultimate travel guide with clear maps and detailed coverage of all the best attractions Scandinavia has to offer. Discover the varied and exciting countries of Denmark, Norway, Sweden and Finland.Whether witnessing the unforgettable sight of the Aurora borealis, riding a husky sleigh through Lapland's silent snow covered forest's experiencing a night in the Icehotel in Sweden or scoffing Danish pastries in their home territory, the Rough Guide to Scandinavia makes sure you make the most out of this incredible collection of countries. Packed with detailed, practical advice on what to see and do in Scandinavia this guide provides reliable, up-to-date descriptions of the best hotels in Scandinavia, recommended Scandinavian restaurants, and tips on everything from shopping to festivals for all budgets. Featuring detailed coverage on a full range of attractions; from whale watching in Norway and saunas in Finland, to riding the Inlandsbanan Railway in Sweden and experiencing the Argus nightlife in Denmark, you'll find expert tips on exploring Scandinavia's amazing attractions with authoritative background on Scandinavia's rich culture and history.
Scandinavian Cooking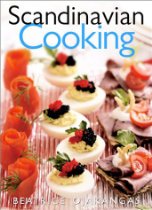 Beatrice Ojakangas brings to life the cuisines and customs of Norway, Sweden, Finland, and Denmark, countries that share borders and bounty. Danes lead with smørrebrød (an open-faced sandwich), which may be topped with cheese, green pepper, and sliced fresh strawberries. Finns specialize in earthy, chewy whole grain bread. Norwegians have wonderfully fresh fish and seafood, and the Swedes gave the world smörgåsbord!
Ojakangas offers us true Scandinavian home cooking that features the best of what is in season. Scandinavian Cooking provides traditional menus for different occasions and seasons-from a Farmhouse Brunch with Buttered Potato Soup to an Old-Fashioned Christmas Smörgåsbord with Dip-in-the-Kettle Soup and Norwegian Cream Pudding, to a sumptuous Midsummer's Day Buffet with Salmon-in-a-Crust and Fruit-Juice Glögg.
A good Scandinavian cook has a flair for color, texture, shape, and simplicity in creating the food that these menus show off to perfection. Beatrice Ojakangas describes her experiences gathering recipes at the tables of friends on her visits to Scandinavia and the beautifully crafted tools and tableware that will help to make the Scandinavian dishes you prepare authentic.
---
Copyright | Privacy Policy | Disclaimer | Contact